CONSTRUCTION/MAINTENANCE & FABRICATION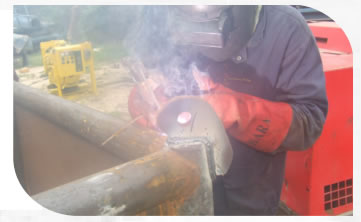 Juva-Oil Services offers construction/maintenance and fabrication services to the Oil & Gas Industry. Our services in this regard includes:
- Construction and Fabrication of Storage Tanks.
- Construction of Cargo Carry Units (CCU's)-mud skips, lifting skips etc. to relevant British and harmonized European standard, codes and directives.
- Welders Qualification Services to relevant API or ASME Codes
In addition, the company will also approach the indigenous and smaller oil companies for sub contract.